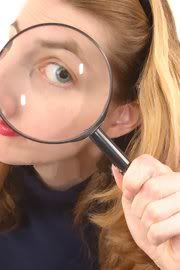 Taking a look at what's going on from my blogroll ….
Carol at the Median Sib is posting great recipes again! This one is Monkey Bread.
Darlene's Place has the answer to any questions you might have about the John Edwards and his 'Campaign Blogger' shenanigans. (tiara tip The Median Sib)
Samson Blinded has a realistic and astute assessment of the handicaps facing U.S. Troops in the crackdown on Baghdad. For what my opinion is worth, I wish we could get the media out of there.
Freedom Eden has some of the transcript from Obama's 60 minutes appearance earlier tonight.
The Violence Worker has the latest Watada joke from Ft. Lewis.
Disclaimer: trackbacks to this post do not necessarily represent the opinions or standards of the Blue Star Chronicles.
More great posts trackbacked below …