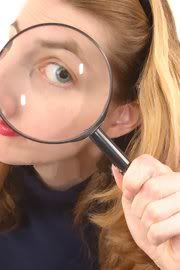 Taking a look at what's going on from my blogroll ….
There is a lot of buzz going on about the new Bush-Kennedy Immigration Bill.
Wild Thing is quoting both Limbaugh and Thompson
You will NEVER have to Press #2 to read my blog. I will stop doing this before that would happen.
She has a good point when she states …
They spent over a TRILLION dollars to make ILLEGAL aliens legal and yet our soldiers do not have enough money to fight the war.
Karl at Leaning Up Straight is taking a wait and see attitude. He says the bill is not perfect, but does contain some good elements. He makes some very good points, especially about splintering the conservative vote over any one issue playing into the hands of the progressives. His post is definitely worth checking out and giving some thought.
Beth at My Vast Right Wing Conspiracy says the immigration bill is not as bad as people think. She also offers a link to what the bill actually does say.
Carol at the Median Sib has had it up to here with cell phones interrupting meetings. She outlines what should be common sense rules for cell phone etiquette. I couldn't agree with her more!

Bernie at Planck's Constant believes in Hillary and Obama. Find out why…..

The Cotillion has a great post up in honor of Military Appreciation Month.
The freedom and security that citizens of the United States enjoy today are direct results of the blood shed and continued vigilance given by the United States Armed Forces over the history of our great nation.
Jody at God Divas writes a very commonsensical post on the bru-ha-ha that occurred following the sudden death of Jerry Falwell this week. I couldn't agree with her more. Her post is beautifully written, as are her other post. A nice extra is the visual beauty of the blog.
~~~~~~~~~~~~~~~~~~~~~~~~~
Disclaimer: trackbacks to this post do not necessarily represent the opinions or standards of the Blue Star Chronicles.
More great posts trackbacked below …