A Lovely Infidel reminds us to remember the troops over the Memorial Day weekend.
What a concept!!!!
Operation USO Care Package provides a cheap and easy way to send packages to the troops. As A Lovely Infidel points out – it doesn't cost any more than going out to eat. It's less actually.
Through Operation USO Care Package, you can sponsor a care package for $25 and send along a personal message of support and thanks to a service member. Care packages include requested items such as prepaid international phone cards, sunscreen, snacks, travel size toiletries, and a personal message of support.
Having sent a number of packages myself, I can tell you that's probably cheaper than going out and buying the stuff and loading up one of those $8 flat-rate boxes from the Post Office.
So what are you waiting for???
~~ clicky clicky ~~
It doesn't get easier than this!
When you are alone in the Middle East, a little something from home can mean a lot. I think it means more than we sitting here in the U.S.A. can realize. Just ask these guys of the 1st Infantry.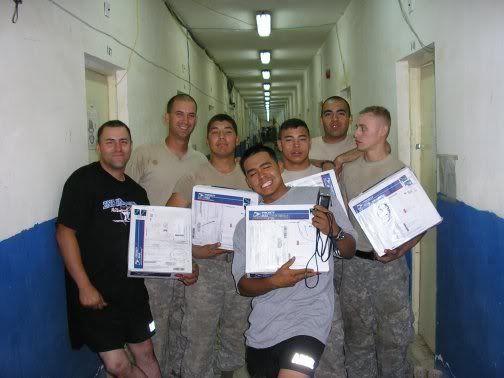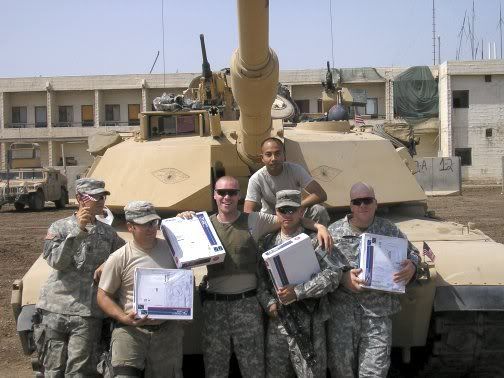 ~~~~~~~~~~~~~~~~~~~~~~~~~
Disclaimer: trackbacks to this post do not necessarily represent the opinions or standards of the Blue Star Chronicles.
More great posts trackbacked below …