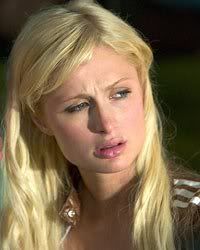 Paris Hilton is supposed to be getting out of jail in a couple of hours. We have been subjected to every possible peripheral story related to this girl going to jail. Every maneuver that could be attempted to sidestep taking responsibility for her actions was documented and dissected. Then there was the dramatic attempt to get out of jail after a couple of days. She had seemed almost (almost) noble the day before her incarceration, but when that last effort did not work her true colors came through and she was dragged out of the courtroom screaming and crying for her mother.
It was pitiful really. The child is pitiful. She's a little spoiled girl who has never been held accountable. The world will not treat her with soft gloves as her parents did. It doesn't any of us.
The news crews have been camped out in front of the jail in hopes of getting 'the' picture of her leaving. All the medias are abuzz with anticipation of this girl leaving jail after her 23 days of incarceration. TWENTY-THREE DAYS!. That's less than a month.
She was cold, couldn't use her phone, and her mother said yesterday that she is SO ready to get rid of that orange jumpsuit.
Poor Paris.
Paris found God right before – or was it right after – she went to jail. Most people are in there a few days before they find God. She caved pretty quickly. At least, her publicist did. She, or her publicist, wrote an insightful letter to Barbara Walters explaining how she was changing her life.
Watching all the brouhaha over her getting out of jail today got me to wishing some of that attention would be paid to some other 20-somethings who are in very unpleasant circumstances for very different reasons.
Compare Paris Hilton's accomplishments with the accomplishments of other American's her age.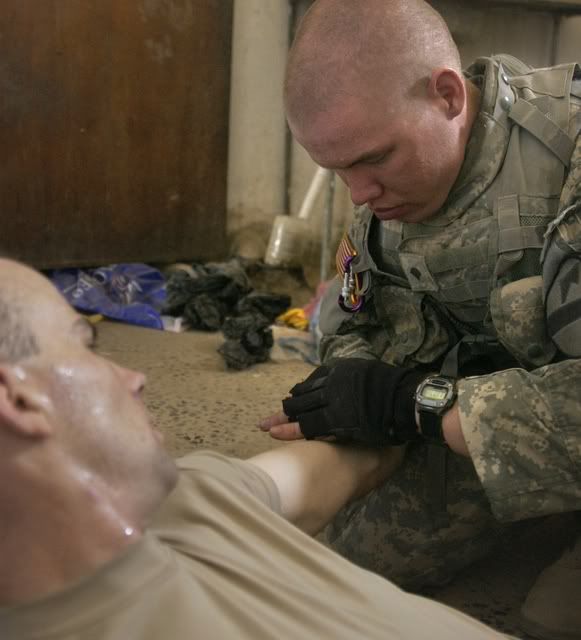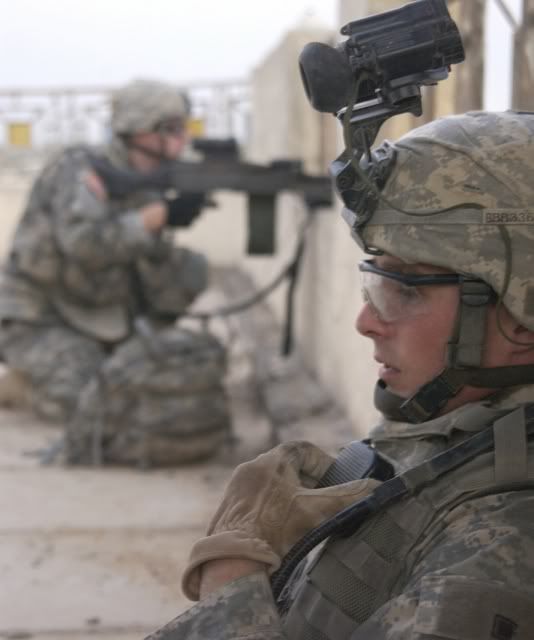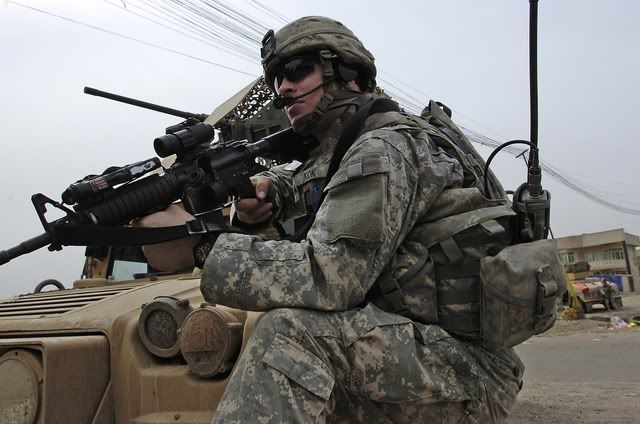 Paris will make millions out of her few days in jail. She will get interviews and book deals. She'll have the eyes of the world on her as she alights from her brief confinement. Meanwhile, there are American Soldiers patrolling Iraq and Afghanistan who don't know if the next turn of the wheel on their vehicle will be the last. They are walking through raw sewage that runs freely down the streets. They are sleeping in tiny rooms on cots with sandbags over the windows. They are dodging snipers when they go out. They are dressed in full armor in triple digit heat. I think they are pretty uncomfortable.
If only the media cared so much about their stories as they do to hear Paris' account of her few nights in jail.
Paris, or her publicist, says she has found God and wants to do something useful. I suggest she volunteer to go to Kuwait and serve the troops food (FOOD!). I suggest she help with rehab at Walter Reed. She could join the USO. She could visit Troops and thank them for keeping the war 'over there' so that she can have her own lifestyle.
Mostly, I suggest she get out of her comfort zone and look at what responsible twenty-something Americans are doing for their country and see what she can do to help. Just think of how much better she'd feel about herself!
~~~~~~~~~~~~~~~~~~~~~~~~~~
Photos:
From left to right, U.S. Army Sgt. Jake Richardson, 1st Lt. Travis Atwood, and Staff Sgt. Michael Mullahy, take cover while Mullahy prepares to fire an AT4 rocket launcher at an insurgent position during a firefight in Baghdad's Adhamiyah neighborhood, June 16, 2007. U.S. Army photo by Sgt. Michael Pryor.
Spc. James Choclin provides first aid to Pvt. Joshua Johnson.
Sgt. James Bowlby calls in a situation report as Pfc. Benjamin Cunningham provides security.
Sgt. William Kok, a paratrooper with the 82nd Airborne Division, pulls security while his platoon investigates a possible roadside bomb in the Al Beida neighborhood of Baghdad's Adhamiyah District.
~~~~~~~~~~~~~~~~~~~~~~~~~~
Disclaimer: trackbacks to this post do not necessarily represent the opinions or standards of the Blue Star Chronicles.
More great posts trackbacked below …