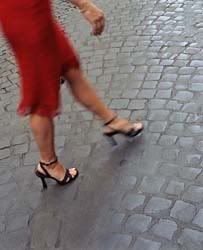 Link dump and open trackbacks MOSTLY celebrating our fighting forces! HOOAH!!!!! (Other types posts accepted, however).
Hillbilly White Trash is reporting on a mysterious homemade submarine with three males in it that was found floating around just off Manhattan. The inside of that sub had to seriously stink!
Knowledge is Power is reporting on 'Your Black Muslim Bakery' and says she's not kidding. The inhabitants of said bakery are under suspicion for murder, kidnapping and various other charges. What DO they serve there and could I get a seat if I went to eat? Crisp Fatback, anyone?
Conservative Beach Girl reports on the Boy Scouts in Great Britain bowing to Sharia Law. Can't get any babyback ribs there either! That's downright unAmerican!
The Pirate's Cove is after Nicholas Stern, a British economist, who is after poorer countries to do their part in giving up more for the sake of the 'global deal'. Teach doesn't think that'll go over well with the poorer nations and wonders how Stern got to the U.S. to make his speech at the U.N. Personally, I'll be glad to take anyone's guilt money in the form of global emissions offset fees that anyone wants to send me. I'll plant some flowers in your name and do a little voodoo dance. You can tell yourself that will save the planet and everyone will feel better about their private jets. I know I will feel much better. Just make your emissions off-set payments through the pay pal button on my side bar.
Martin at My Vast Right Wing Conspiracy thinks he knows the identity of the REAL Jack Bauer. If he's right about this, I think we should elect him president immediately. Whatever his nationality.
The PC Free Zone is reporting that Obama is saying that nukes are NOT on the table. I'm confused now. I thought just the other day he said he was going to bomb Pakistan! Which is it Rambama???
And Rightly So has some disconcerting news. Toilets are under attack by environmentalists!!! It's bad enough that every time I look at that singer that wants us to all use one sheet of toilet paper all I can think of is that she uses one sheet of toilet paper. Now this!
Hooah Wife is taking a New Orleans survey – go help her out.
Thoughts by Seawitch shares a little peace and tranquility.
Conservative Thoughts explores the latest of U.N. piddle-paddling around with citing nations for human rights abuses. The thugs of the Islamic Chapter of the United Nations insist that Israel be the only offender of human rights. Permanently! I wonder if anyone will ever find an actual useful USE for the U. N.
Adeline and Hazel say that Kate Middleton is rowing across the English Channel. I couldn't live without knowing that. What'd she have for breakfast this morning? Bacon, I hope.
Fausta has more on the FOB Falcon lies and fiasco that I take strong personal objection to. I'll post more on THAT later. Here are my previous posts on the FOB FALCON story.
Woman Honor Thyself has a look at New York City – Jihadi Style! No bar-be-que there either!
Southern Sass on Crime is looking for Type O Blood – you'll have to go there to find out what she's going to do with it! weg.
~~~~~~~~~~~~~~~~~~~
Disclaimer: trackbacks to this post do not necessarily represent the opinions or standards of the Blue Star Chronicles.
More great posts trackbacked below …