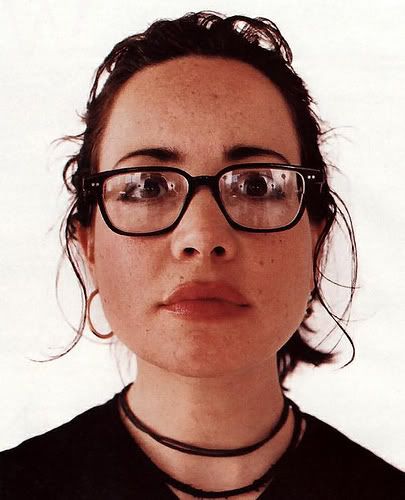 That's not a joke! Its actually true. I can't believe it!
First, they announce they are going to have a Hillary-type character as President. Then they announce they are going 'green' (I hate that expression – it ruins the image of a perfectly good color.). And now, NOW, they announce that Janeane Garofalo is joining the cast as a regular for the upcoming season.
In the exclusive at TV Guide they use words like 'funny lady' and 'comedienne' to describe her. Ummmm … when was the last time she was funny? Oh, I remember, when she tried to sound intellectual talking about politics. I mean, people wouldn't even know who she was if she didn't make a spectacle of her tinfoil hat wearing self.
Are the producers of 24 trying to draw in a broader audience? Like the extreme loony left? They aren't going to like 24 anyway cause they use guns (gasp!) and fight bad guys on the show. They even let the bad guys be muslim (so politically incorrect of them!) Not to mention, I don't think even the looney left watch Janeane Garofalo in anything. Does she even have an audience? I know I can't stand to watch her in anything. I'd rather get my teeth drilled.
:Sigh: This is what happens to so many shows. They take a formula that works and decide to fix it. Then its over.
What do y'all think? Is there potential for more and fresher story lines with these changes or does this signal the end of a perfectly good series?